The chestnut garden in Ban Khay village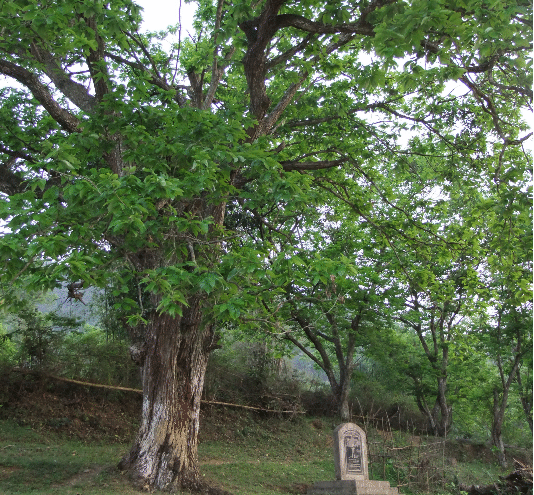 The 120-year-old chestnut, unique fruit-tree recognized as a Vietnamese heritage tree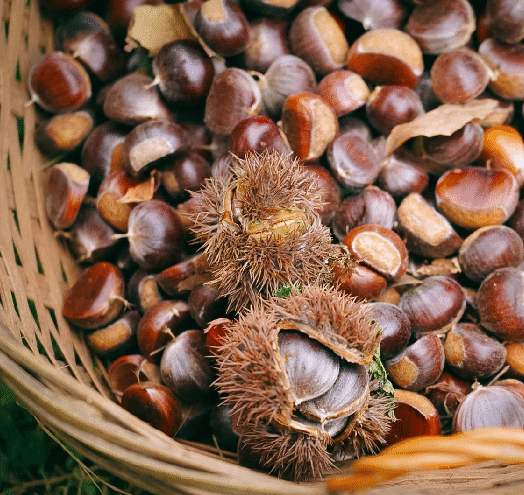 Ban Khay chestnut
This garden is located in the Ban Khay village inside Trung Khanh district. The chestnut (locally-known as Mac Lich), brought into Vietnam by the French in the late nineteenth century, particularly matches with the local soil conditions resulting from geographical and climatic conditions.

Trung Khanh chestnut is praised as the most delicious in Vietnam. In comparison with chestnuts grown in other places, the chestnut in Ban Khay village has a thicker shell, more spins, and evenly yellow-brown flesh.

Inside this area of 4 hectare of chestnuts, there is an old chestnut tree of Mr. Nong Van Phuc. The tree is 120 years old, grows to 3.13m in circumference, 15m in height, and has a canopy of 14m. In 2016, this tree was honored as a Vietnam heritage tree.

Visitors to Ban Khay village, in which 100% of households are the Tay ethnic group, can join the locals processing chestnut in the traditional way. Chestnuts are roasted in a cast iron pan on a wood-fired oven and then visitors can savour unforgettable sweet-nutty flavour even just one try. Chestnut is also used in various dishes such as young sticky-rice with chestnuts, sticky rice with chestnuts, chestnut wine, etc.

Trung Khanh chestnut is granted as a geographical indication by the National Office of Intellectual Property of Vietnam.