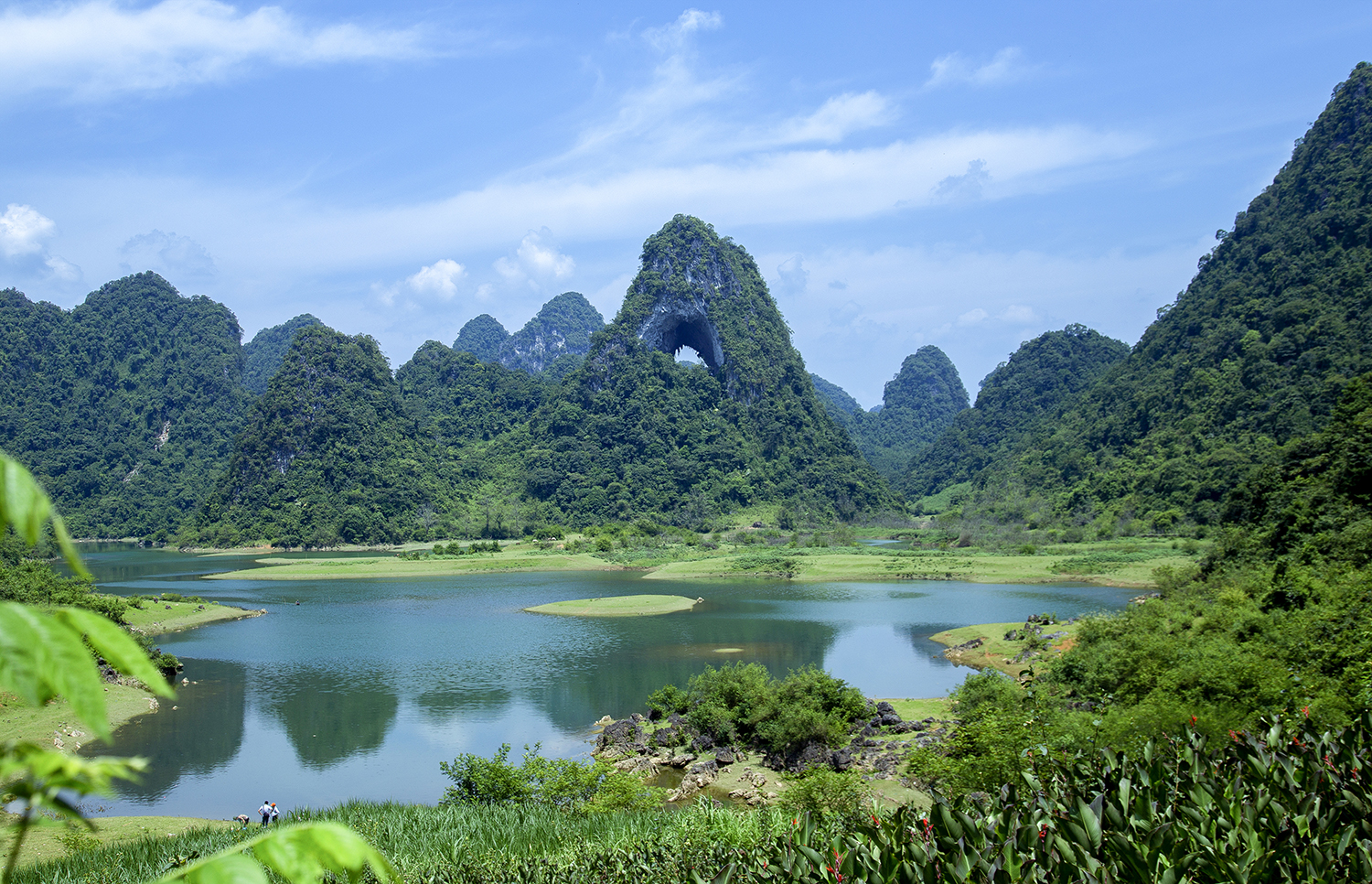 "Mountain Angel eye" or "Phja Piot" (in Tay language means a mountain with through-going hole) is in Quoc Toan commune, Trung Khanh district.
Mountain Angel eye is in fact a rounded through-going cave c.50m in diameter and c.50m high above the lake. The present day altitude of the cave is due mainly to recent tectonic uplift movements.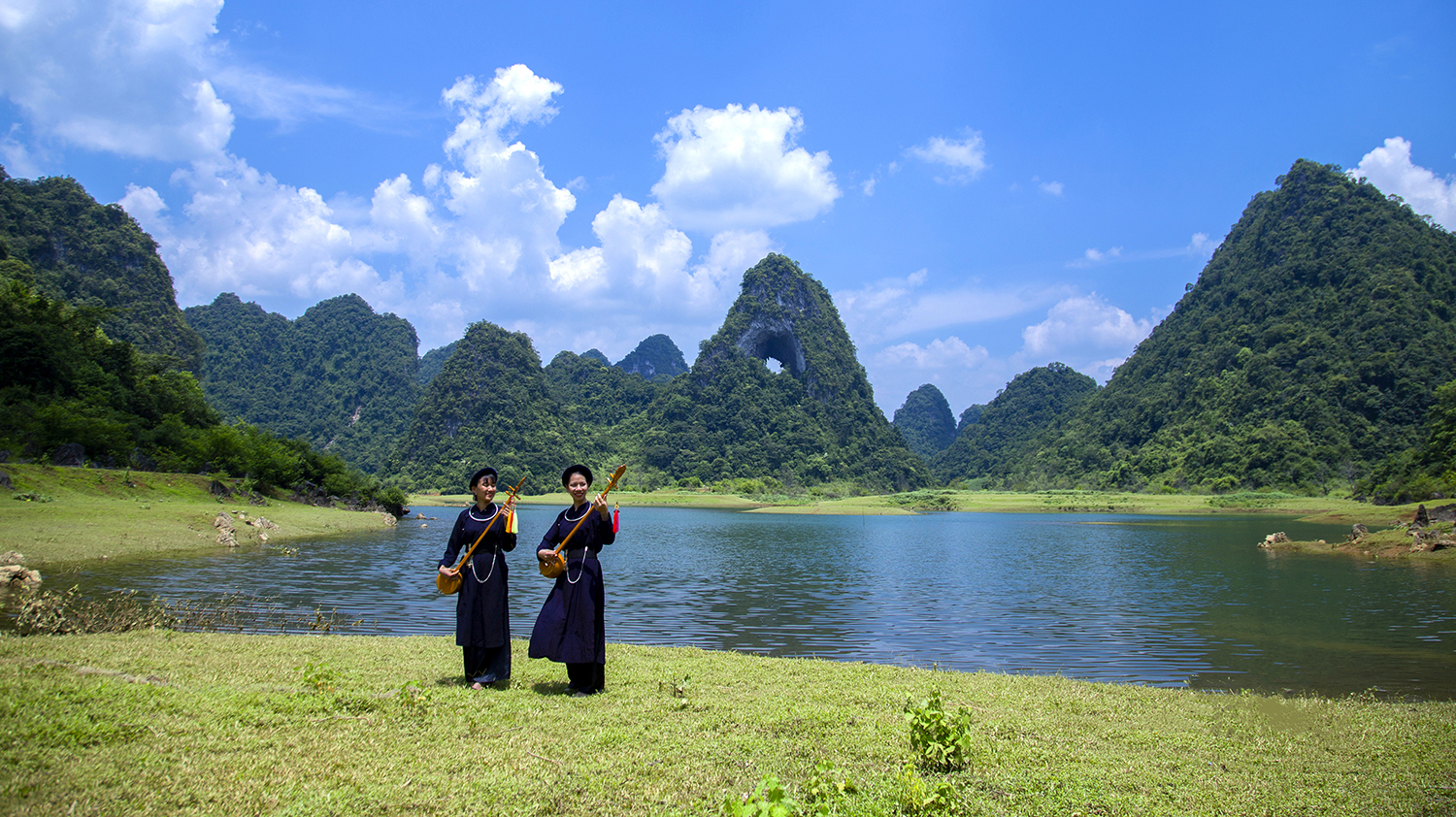 The cave has developed in a tower karst landscape at the altitude of c.650-700m asl, that consists of karst towers and cones alternating with several tens of lakes in their between, all together constituting the so-called Thang Hen Lake System. A peculiar feature of the Thang Hen Lake System is that the lakes are inter connected and eventually connected with surface and/or underground flows.
Hence the water level in the lakes can change seasonally, sometimes very rapidly. So on the pathway toward the "Mountain Angel eye" visitors may be surprised to find a lake, around 15ha in area when full of water and locally known as the Nam Tra lake, during the rainy season (June-August), and a doline instead, in the dry season (September onward), where local farmers can graze cattles on pasture. Also worth visiting is the beautiful Nam Tra waterfall on a stream of the same name on the right side of the lake, just about 500-600m and 10 minutes walk.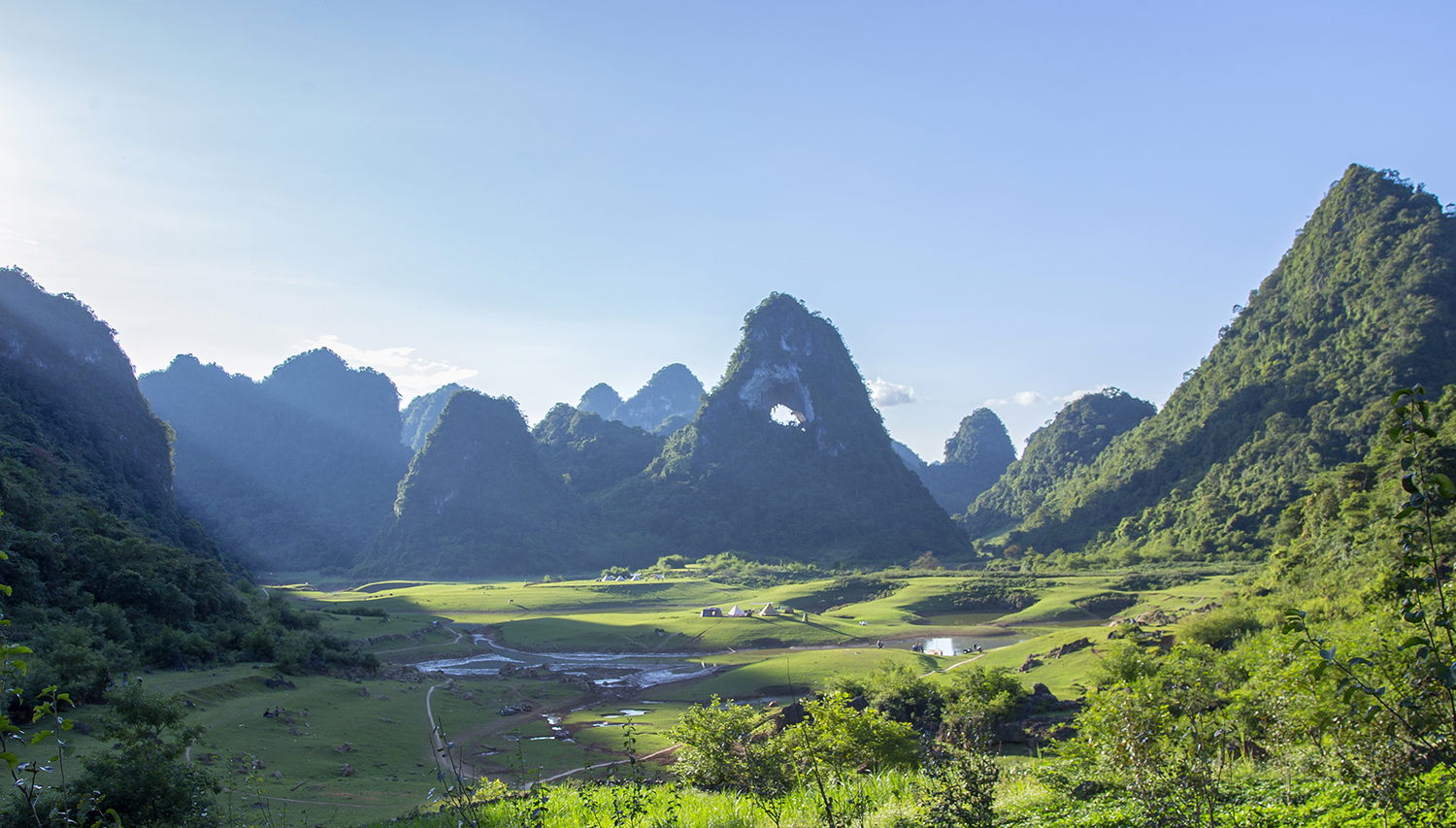 In addition to this unique "Mountain Angel eye", along this pathway, which takes only about 15 minutes, visitors may also enjoy the wonderful, intimate and peaceful interaction between the local Tay people in the Ban Danh hamlet, with stilt houses, yin and yang tiled roofs, stone fences, paddy fields of rice and maize, water buffaloes and cows etc., and the surrounding green and mature karst landscape, which will surely help them relax and recover from their stressful daily life.